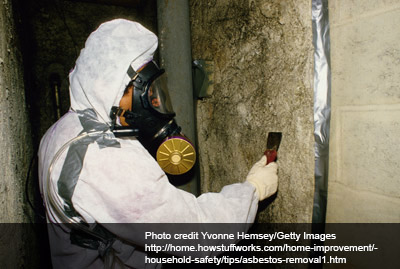 One of the concerns a homebuyer may have when looking at homes to purchase is the presence of asbestos in the house. They may have just made the purchase and already be locked into the house when they discover the presence of asbestos. This situation may be complex but it can be rectified with an abatement company. Homeowners who are comfortable with the requirements of asbestos removal can also do the work themselves.
One of the things they will need to consider if removing the products containing asbestos is the disposal of the material.
They will need to find an Edmonton bin rental company like A&A Disposal that can provide locking lids that are required for this type of removal. They work with both DIY homeowners and remediation companies to provide fast service. They will need a company that will provide 24/7 service for emergencies with delivery to the exact area needed, especially when faced with tight spaces and restrictions in residential areas. A&A Disposal also provides fast pick-up so that it doesn't take up room after its use is finished.
Before beginning a project that involves asbestos removal, permits will be required prior to commencement of work. This provides information on how to continue with the process and what is needed for proper disposal. It is beneficial at this point to contact an Edmonton bin rental company that is familiar with the laws that govern asbestos disposal.
If the person will be working with a team, they will need to provide proper work attire including overalls, boots, gloves, and protection for the eyes. They will also need breathing respirators. The team must be made up of professional abatement specialists to remain in compliance with the law.
Proper tools should be purchased before beginning the project. The leader of the team will also need to know where in the house the asbestos is located to ensure that the correct procedures are followed. For instance, asbestos in siding is different than that found in flooring.
Disposal of asbestos must be handled in a proper method. A&A Disposal knows how to handle such types of material and can provide Edmonton bin rental for both homeowners and remediation companies quickly.