Numerous tasks are run behind the scenes of a demolition job. It is essential that these challenges be handled correctly to ensure that the demolition job runs smoothly. Everything from permits to bin rental to final clean-up must be planned for prior to any action being taken.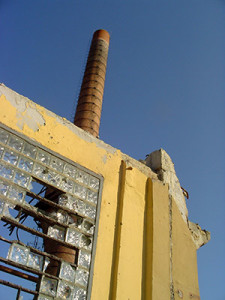 The Business Aspect of Demolition
A company must first obtain a permit for any demolition work they have planned. This comes with an application fee, asbestos abatement, and notice of demolition. They must wait until the city approves the request for a permit before they can begin any work.
Part of obtaining the permit often includes providing information on where the waste will be delivered to ensure that all hazardous refuse has been handled properly. A bin rental company such as A & A Disposal can handle that aspect of the demolition job to meet city requirements for proper disposal.
Once the permit has been authorized, the surrounding businesses must be notified along with any homeowners in the area to prevent noise complaints.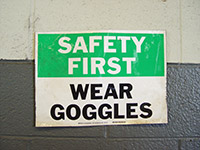 Obtaining Protective Gear
Explosives and other types of demolition equipment that involve high impact such as wrecking balls are seldom used. Instead, the crew often uses sledgehammers and front end loaders to demolish the building. They will need to have protective gear such as goggles, steel toe boots, and other safety equipment for use during the demo process.
This is also the time when the demolition business needs to contract the bin rental with a company; the bins can then be put in place to allow for a timely start to the project.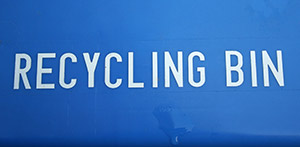 Concerns for Demolition Businesses
If the business is just starting out, the owner will want to keep the crew small to reduce overhead. A machine operator and at least a couple of laborers are necessary for any job. For any company that handles explosive demolition, they only need one expert to move from one job to another and keep the operations costs lower.
A demolition business should also concentrate on salvaging as much recyclable material as possible. When they hire a bin rental company, they can request bins for recyclable materials such as concrete, rubber, and glass that may be useful in other construction jobs.
New companies must also provide liability insurance and be able to submit the proper paperwork as needed when bidding on new projects. Damages to nearby buildings and people make this a requirement for any demolition business, and protects the company from major financial obligations should anything happen.
The proper handling of material that has been removed can lessen the possibility of injuries. Bins can be locked when not in use and a bin rental company can be contracted to remove the refuse on a regular schedule. They will also pick up the bin as soon as the demolition is completed to reduce further risk of injuries.
There are many things to consider when planning a demolition project. From obtaining a permit to organizing bin rental to providing the crew and equipment, much must be dealt with prior to beginning any project. A reputable bin rental company can make the job easier and remove one
worry from the job.