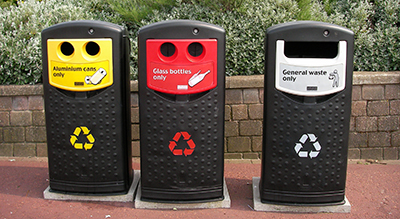 If anyone were to visit Edmonton's waste management center, they would be impressed. The city takes being environmentally conscious to a whole new level. The city becomes an example to other cities and businesses about the need for responsible waste handling, but also the ability to do it.
Edmonton has a population of over 817,000 with an area of 684 square kilometers. That is a lot of ground to cover and a lot of people to produce waste products. However, the city has created an efficient and organized waste disposal system that allows it to recycle as much material as possible.
Edmonton has a composting facility where the city's waste is delivered to be composted. It also has an electrical and electronic facility to recycle all kinds of electronics products and gadgets. In addition, it has a recycling facility to separate recyclable materials. Furthermore, the city provides training in waste management to its staff to help them understand the responsibility that they have to the environment.
Cities are also focusing on green construction by encouraging, and in some cases, even requiring certain practices. This allows even more materials to be recycled for use as research uncovers new ways to use them.
Sustainable building includes three areas of concern:
- materials efficiency
- energy reduction
- water preservation
Edmonton has implemented the Green Building policy and a coordinating plan to implement the policy within the city. This includes creating best practices and offering incentives to those companies that follow the plan.
Part of this plan will be educating buyers to encourage them to ask for green construction. There will also be a checklist when obtaining permits that will attempt to determine the level of sustainable construction being used.
This plan will not only focus on building new structures going forward but in retrofitting current structures to reduce the carbon footprint they have. The benefits will not only be to the environment but for those working with green construction and those who will be using these buildings.
This will not be an overnight solution. The cities that implement a green program in an effort to be more responsible to the environment will find additional costs in education and marketing for these changes. However, the benefits will be worth the cost in the long run in conserving the materials available for use.