Whether someone is doing their own renovation work or it's their job, hiring a bin rental company can make their work easier. The right company can provide several benefits for DIY people as well as construction crews.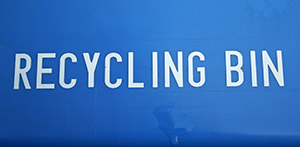 · Timely removal of waste and debris
· Proper storage of debris to protect others
· Proper handling and removal of hazardous waste
· Recycling of permitted materials
These are all jobs the construction supervisor, renovation company, or DIY homeowner would have to take care of if they do not hire it done. But how do they know they have hired the right bin rental company?
Cost
While the adage "you get what you pay for" is true, it is important to compare costs between companies. A company that offers quality service for an affordable price is one a business wants to work with.
Service
A business or homeowner wants to know that the bin will be where they need it when they want it to be there. A bin that does not arrive on time or is not emptied at the right time can delay work. This can be frustrating for homeowners working on a big project and it can be costly for a construction company.
Variety of Products
A bin rental company should have different sizes of bins to fit in various spaces. Since most companies offer at least two or three sizes, this will probably not be a concern but it never hurts to double check.
Expertise
It is important that the company hired to handle the waste and debris knows the regulations and rules for disposal. They should be qualified to dispose of hazardous materials and be willing and able to recycle usable products. Even though the company is handling the disposal of these items, the business is still responsible in the eyes of the law. That is why they want to make sure they have a rental company they can trust.
Using the wrong rental company can make a job harder, but selecting the right business can take one task off the list and make things progress along smoothly. This is an essential component of any demolition , renovation, or construction project.