Many dangers are involved when doing demolition work. Some of them have immediate consequences and others have long range effects. It is essential to recognize and prevent as many hazards as possible or at least have a plan for handling them and reducing the dangers that they present, such as using protective equipment and including bin rental for proper waste containment.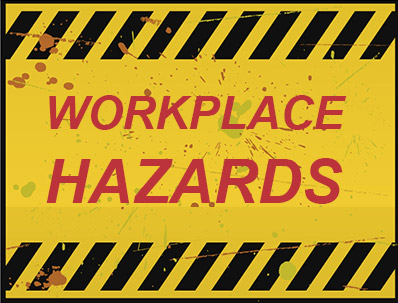 General Hazards
Common hazards of demolition work include constant exposure to noise and tight or dangerous work areas. Continual noise from equipment and explosives can damage hearing, which is why protective equipment such as earplugs should be worn at all times.
Another issue is with the dust that develops from the demolition project. Even if it does not contain toxic gases, it can cause respiratory problems. The crew should always wear protective masks when working on projects to protect their lungs and airways.
When demolishing part of a building, the crew can run into unstable work areas, which can cause falls or other accidents. It is essential that they be properly trained and provided the necessary safety equipment to wear as needed. Goggles, masks, hard hats, and nonflammable suits may be required for wear in certain situations to protect crew members from serious injury or death.
Waste
Many types of waste result from the demolition of a building. Some are dangerous just by their presence if they are not correctly disposed of with a bin rental company such as A&A Disposal. This includes electrical wiring, insulation, reinforced bar (or rebar), wood, concrete, and bricks. They can cause accidents from lying in the way or being placed in a treacherous area.
Other waste can be considered hazardous because of the chemicals they contain. Plasterboard is an example of this once it has been broken down because it releases a toxic gas. A bin rental company will know what items need special handling and the regulations for correct disposal. This limits exposure by the crew and reduces the amount of time spent on disposing of waste, which lowers cost for the demolition company.
When demolishing a building, crew can discover hazardous materials such as asbestos and lead that need to be disposed of with specific precautions. Special care must be given when handling these products. Asbestos can be found in insulation, tile, and other materials, particularly in older buildings. Lead is often seen in older paint or plumbing and pipes.
To further reduce waste on a demolition site, much of the waste product can be recycled. These products will have to be separated out for reuse. Roll-off containers can be leased from a bin rental company to allow efficient recycling. Wood products can be reused and rubble can be crushed for use in construction projects.
Managing waste is a large part of reducing the hazards of a demolition site. Bin rental with the proper and timely removal as needed can make the job go smoother. It is important to plan for the hazards before beginning a job to protect the crew and any other people who will be in the area.