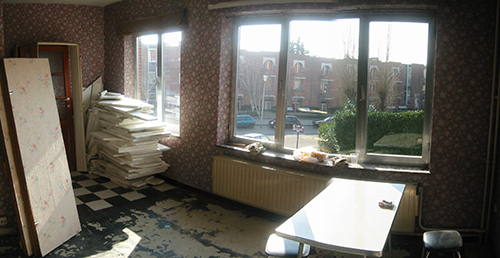 A home renovation is very different from a commercial one. Besides the type of customer a construction or renovation company deals with, the environmental aspects vary drastically. While there won't be customers coming in and out of the area, families will be living around the renovation. At the end of the day, it is important to leave the place tidy for those who will have to spend the evening and night there.
Contain Any Dangerous Items
It can be frustrating to have to pack up all of the tools, but it isn't safe to leave them on location when the contractor is not there. The only exception to this is if the tools are locked in a safe area away from family members, especially children.
Any remnants or leftover materials should also be picked up to prevent accidents. To make disposal easier, the contractor can provide disposal with bin rentals. Edmonton has multiple companies to provide this service, including A&A Disposal that will maintain the bin and remove it as often as needed. They will work around the contractor's schedule to avoid disturbing the homeowners and neighbors. 
Consider Hazardous Material
When cleaning up for the day, it is also important to properly dispose of hazardous materials with a company for bin rentals. Edmonton has regulations on which chemicals and materials are considered hazardous and dangerous to the general population. A bin rental company can manage all waste to prevent the contractor from dealing with that responsibility.
Besides thinking about the homeowner and family, contractors must also think about pets. They can find spilled liquids or sharp objects that humans will avoid. When cleaning up, it is essential to look closely over the renovation site to ensure that it is safe before everyone leaves.
It is important to protect the environment for all residents when doing a home renovation. This is an essential aspect of setting up to begin the project whether it is being done by a professional contractor or a handyman. To make this challenge easier, they can rely on bin rentals. Edmonton provides a great selection beginning with A&A Disposal.