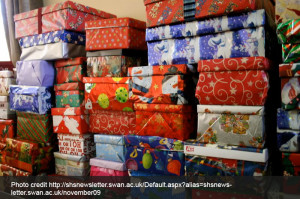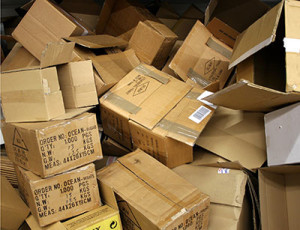 The perfect time to launch the long-overdue lifestyle of being an organized homeowner – once and for all – is right now, prior to Christmas. The beat-up boxes, big bags, and broken bins of beautiful decorations for the house, the tree, and the lawn are being emptied as the contents deck the halls for the holidays. There's now physical access to that small space under the steps (where the shelves were meant to hold family heirlooms), that half of the garage (where the car was meant to park), and that back bedroom (where guests were meant to relax). With those normally jam-packed spaces now cleared temporarily – it's the perfect time for clearing clutter thoroughly and reorganizing them permanently.
While initially it may seem daunting to leap into action and make a concerted effort to get, become, and stay organized, those first steps toward that lifestyle goal have already been taken simply by going through the holiday decorations and trimmings and removing them from that space where they remain the other 11 months out of the year (or, 6 months out of the year for those folks who leave their trees up 'til the tulips spring into sight!) The challenge now becomes what to do with all those empty tattered containers and beat-up shoeboxes still housing some remnants of broken Christmas bulbs. A waste service can really come in handy here.
One popular, affordable, and incredibly easy solution to the overwhelming feeling of getting organized is simply having a big bin brought over to the house where no-longer-wanted stuff can be easily discarded from your local waste service provider. It's hard to get motivated to get organized and clear clutter when the garbage collectors aren't due back for a whole week and there's no immediate place to put the trash and the junk. Moving it from one spot in the house or garage to another just adds frustration and stress. Being able to take it outside and easily toss it into a container removes it from both sight and from stumbling over!
These outdoor containers for rent through a professional waste service are not just for folks who are moving or who are having huge remodeling projects done at the home. They're purposefully designed and intended for the homeowner who wants to get organized. The bins are delivered, safely set up, and then picked up whenever the homeowner is done loading them (with trash or donated goods)! Although available in several sizes, most homeowners on a straightforward mission to get organized request one of three sized bins to be delivered to their home. There's a 7 yard bin (21 feet long and 1.5 feet high), a 10 yard bin (30 feet long and 3 feet high), and a 15 yard bin (45 feet long and 4 feet high). All three of these popular sizes have low sides and easy access to walk right inside them – making it so simple to toss stuff into them without having to strain the back by reaching up high!
It's easy to start getting organized during the onset of the holidays. Throw out the old garbage bags and containers that haphazardly held holiday treasures. Get specially-made containers in red or green not only to store Christmas bulbs, lights, and holiday heirlooms, but also to keep out unwanted 4-legged pests, insects, or water damage.
In addition to the commitment to get organized (once and for all) and a willingness to discard junk that has no meaning or purpose and is simply taking up valuable space and energy in the house, it's so important to coordinate convenient waste service resources to make the process a smooth, stress-free, and time-saving one.