Being green isn't an option in the construction and demolition business anymore, it's a business requirement. With awareness of environmental concerns at an all-time high, companies must operate in a responsible, environmentally-conscious way or risk losing customers. Also, many business owners see environmentalism as part of overall corporate responsibility. Here are some waste solutions for construction, renovation and demolition professionals.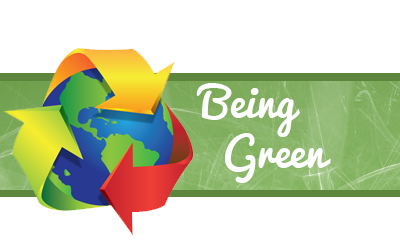 Material Recovery
Material recovery is what most people think of when they think of recycling. It means the process of converting previously-used materials into new products for another use. Recycling is an environmentally-conscious waste solution because reuse of materials precludes the need to extract new materials from the natural world. Since many cities offer incentives for recycling, it can save a business money too.
Landfill Gas-to-Energy
Another way to be green is to turn waste into energy, which allows garbage to serve a useful purpose while reducing the need to obtain energy by burning fossil fuels. One method of getting energy from garbage is landfill gas-to-energy. As waste materials break down, they emit gases such as methane, which can be used to generate electricity. Companies can reduce their total "carbon footprint" by working with a waste solution company that does landfill gas-to-energy or other methods of using waste to generate power.
On-Site Green Practices
A final waste solution that can save money while protecting the environment is the use of on-site green practices. By using care when removing certain materials, renovation and demolition professionals can preserve certain materials that can later be sold to wood shops and crafters or reused by the company for small jobs. For more green ideas, consult your waste management company such as A&A Disposal. Consult with your local waste disposal provider or green expert for more ideas